The University Libraries support a variety of digital services, including helping faculty and students make their work available to a wide audience, hosting journals and conference papers, and creating innovative digital exhibits.
The University Libraries partners with University Archives and Special Collections, the Women and Leadership Archives, and the Center for Textual Studies and Digital Humanities to support digital projects. If you are interested in working with us on a digital project, get in touch and we will determine which unit is best suited to support your work.
Current Projects We Support
Conferences (see below for FAQs on conference/event hosting)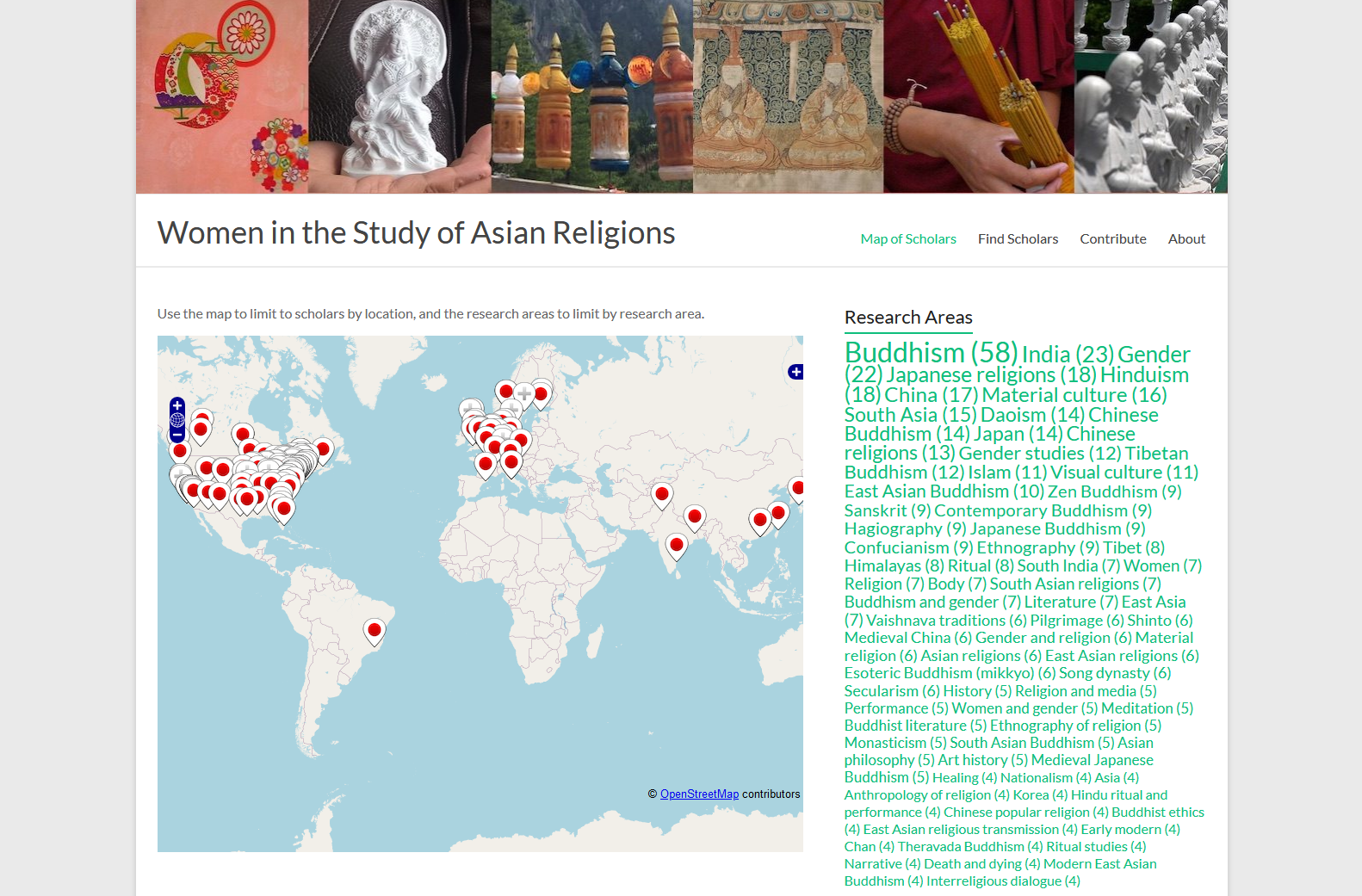 Women in the Study of Asian Religions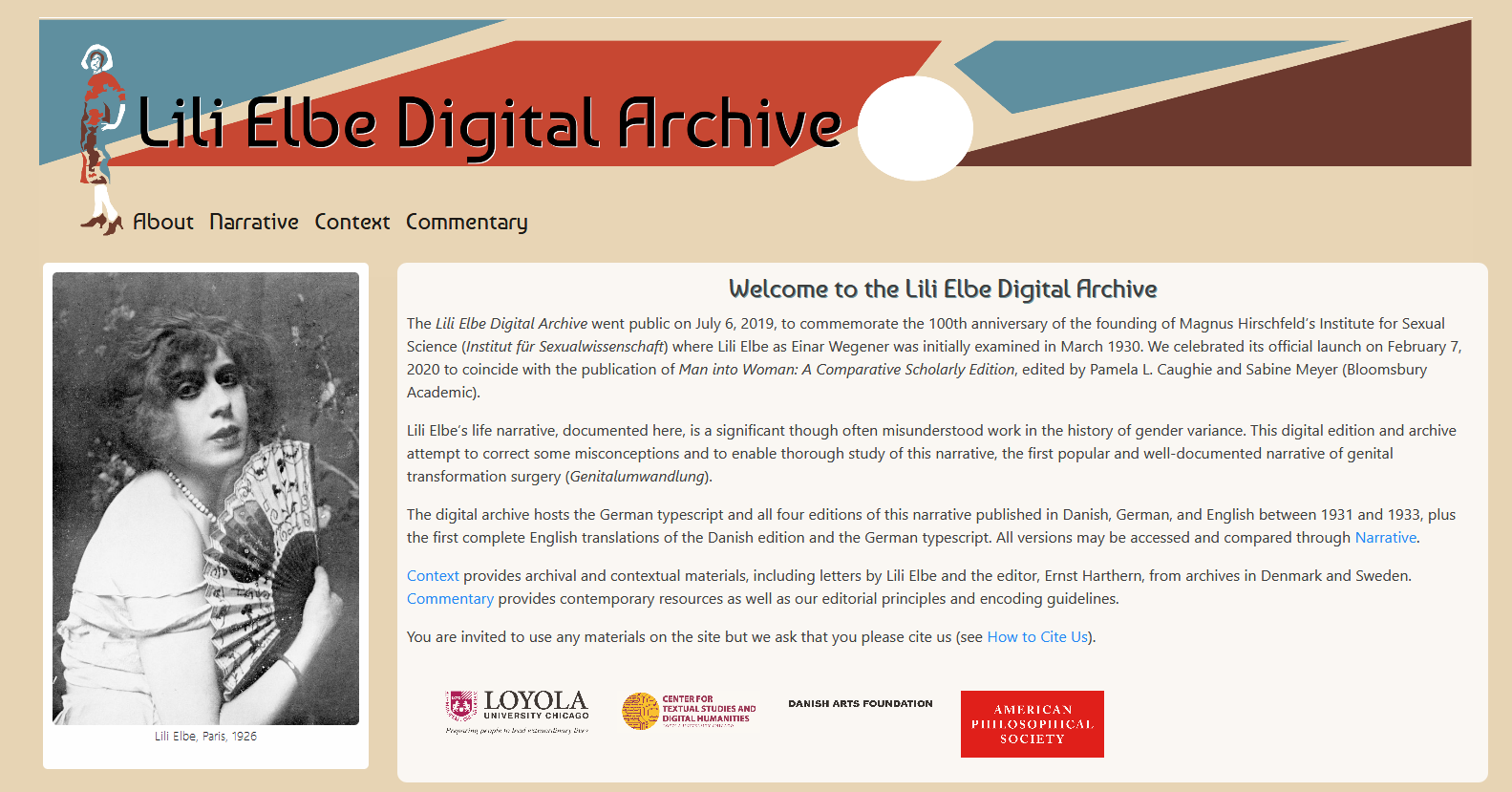 Lili Elbe Digital Archive
Services
Consulting on platforms and approaches
Metadata advice and creation
Rights clearing for LUC faculty-created items that will be posted on eCommons
Hosting faculty publications, conference websites, journals, and digital collections
Hosting capstone or exemplary student work
Platforms
eCommons: best for faculty publications, capstone or exemplary student work, journals, conference websites
Omeka: best for digital collections
WordPress: best for digital collections, conference websites
Preservica: best for digital collections, priority to LUC-specific collections and data
Other platforms: if needed and with a written agreement, the library may be able to host projects on a platform not listed
eCommons is our preferred platform for conferences, though other platforms may be used in specific cases. There is no cost to host conferences on eCommons beyond staff time. The library will be able to provide setup and technical assistance, but the conference planning team will need to be able to commit time to uploading and maintaining content. The platform works end-to-end with a submission form, internal review capabilities, scheduling, and archiving. It does not provide a registration form within the system, but you can link to or embed a form hosted elsewhere.
Conferences can be set up in as little as a month, but ideally will have more time in order to take advantage of all the platform features such as providing event information and a submission form. Conference can have custom layouts and color schemes. You will work with the eCommons vendor for setup and customization.
Events have used a variety of methods for presenting video or other multimedia content. Options include posting the poster or conference slides and embedding a link to a streaming video, uploading a video within the platform, or posting Zoom links within the event pages for synchronous content. We can work with you to determine the best structure for this.
Our goal is to make as much of the content available in eCommons open access to support our goals for social justice and to promote Loyola scholarship. However, event materials can be limited to current Loyola users if needed.
Out of Scope
We are always happy to consult on any projects, but the following are examples of projects we will refer you to other groups for support:
Projects requiring extensive custom web development (unless part of a larger funded project).
Websites that are largely advertising in nature (i.e. website about a conference that does not archive papers or use peer review features).
Projects that are never intended to be public.
More information: Contact Margaret Heller, Digital Services Librarian, mheller1@luc.edu